ABILITIES OF THE AFC®
Educate clients in sound financial principles.
Assist clients in the process of overcoming their financial indebtedness.
Help clients identify and modify ineffective money management behaviors.
Guide clients in developing successful strategies for achieving their financial goals.
Support clients as they work through their financial challenges and opportunities.
Help clients develop new perspectives on the dynamics of money in relation to family, friends and individual self-esteem.
---
Students interested in pursuing the Accredited Financial Councilor certification must complete the following courses in addition to sitting for the AFC exam
FYC3005--Intro to Personal and Family Financial Planning (currently offered all semesters)
FYC4003--Personal and Family Financial Counseling (currently offered Spring semesters)
FYC4941*--Practicum in FYCS (currently offered all semesters)
Practicum must deal directly with clients in financial capacity.
Students should meet with with Dr. Martie Gillen to determine a site and with Dr. Emily Johnson, Practicum Coordinator to enroll in the course.
---
Students must complete both courses listed above before they can complete the Practicum.
All courses, including Practicum must be completed before students can sit for the AFC exam.
For more information, please visit this site.
For more information: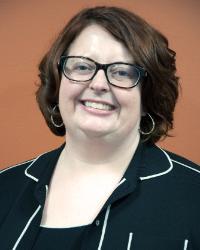 Associate Professor & Extension Specialist
(352) 392 - 0404
mgillen@ufl.edu | Gillen CV